Preme for Windows speeds up your window switching.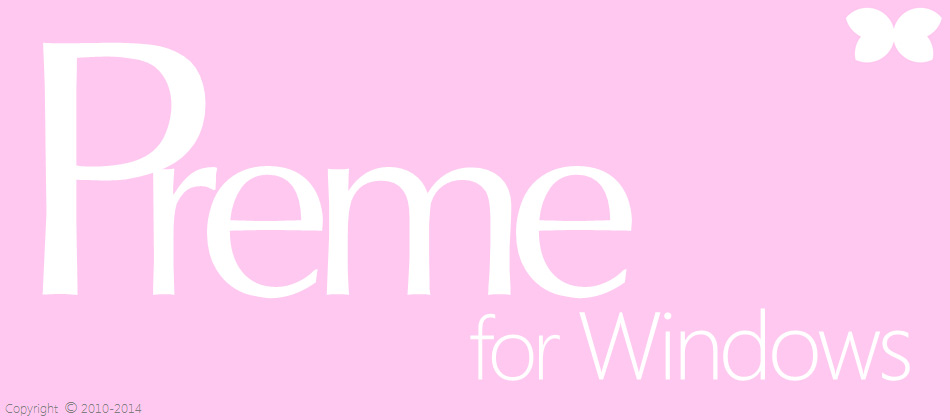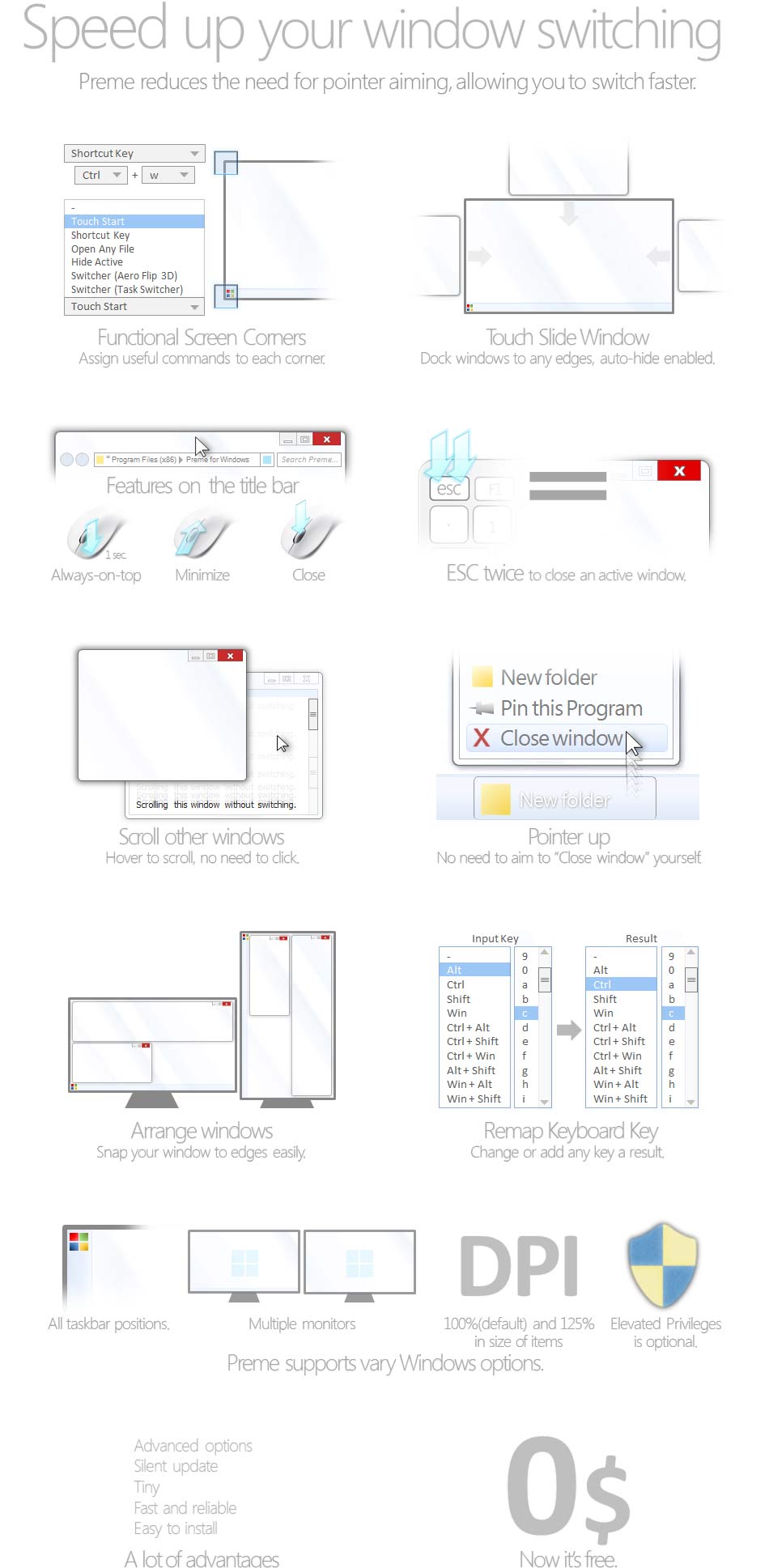 Windows XP, Vista or older must use the version 0.977 only.
You can follow more often at my facebook page or donate me via Paypal.
Thank you for using Preme for Windows. I always listen to your comments about new features and bugs.
Features details.
Functional Screen Corner - It serves you many functions at the screen corners. You can select
- Touch Start - Start menu will show automatically, and then hide immediately when your pointer is not on start menu.
- Shortcut Key
- Open Any File
- Hide Active - Your active window will be disappeared temporarily, so you can see some detail behind the active window.
- Switcher (Aero Flip 3D)
- Switcher (Task Switcher)
Anyway you can adjust delay time in your corner touching.
Touch Slide Window - This makes you switch window easier by moving your pointer to the edge of display, the window will slide and appear immediatly. Drag or hold Minimize button to activate Touch Slide Window.
Features on the title bar - They gives you Keeping each window topmost, easier minimizing a window by scroll down and easier closing a window by push the wheel button when your pointer is on the title bar.
ESC twice - Pressing ESC two times is easier than Alt+F4.
Scroll other windows - You can scroll any windows when your pointer is on that window instead of only active window.
Pointer up - This feature will aim your pointer to "Close window" automatically. It will notannoy you if you move your pointer suddenly after right click.
Position windows - You can snap a window to the edge or the corner of display by dragging Maximize button. Your old window size will not be lost.
Remap Keyboard Key - You can remap shortcut key or any key to be another key.
Preme for Windows supports vary Windows options. All taskbar positions, Multiple display, DPI and Elevated Privileges or not.
Preme for Windows has many advanced options for super users.
Silent update makes you do nothing to keep Preme for Windows up to date.
Preme for Windows is small in size and use less memory.
Preme for Windows is fast and reliable.
Preme for Windows is easy to be installed by 4 clicks in maximum.
Preme for Windows is now free of charge.